Effective and Personal Management Solutions
Managing Director Insights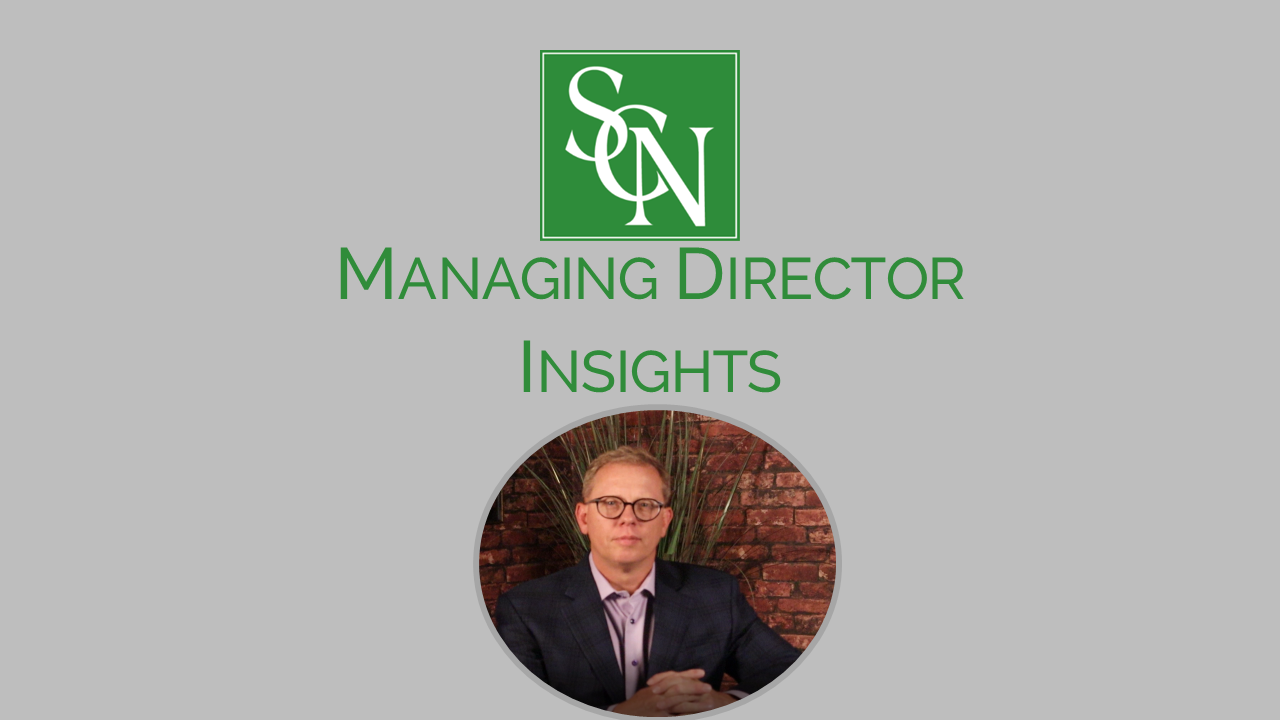 1/24/2023
A candidate we were working with recently was turned down for an opportunity with a client because of multiple job changes in the past 5 years.
It's a hard obstacle to overcome.
Many companies feel the candidate isn't sticky in employment, and will just move along quickly to another company.
But I suggest take the time to give the candidate an interview!
An opportunity to present their case.
It's certainly much easier as an interviewer to immediately pass on a candidate who has moved a bit frequently.
But we've had a lot of success placing good people in roles, even though they may have moved around a bit career-wise.
Try to understand the 'why'.
Assuming the candidate is being genuine, the 'why' tells a much deeper story than what is seen by job changes only.
Perhaps your opportunity is THE one for the person to jump on and grow with for a long period of time.
The 'why' for us at SCN is that we believe great companies want and need great talent to build their teams.
Charging forward here on this Tuesday morning.
Make it a great day everyone!
#SCNrecruiting#SCNinsights#SCNhiring
Author Info
Jim Guerrera, Managing Director, founded SCN in 2000. Jim is primarily responsible for the development of the leaders at SCN, strategic planning, the hiring and development of company associates, culture leadership, core value leadership, sales le...
Read More