Effective and Personal Management Solutions
Managing Director Insights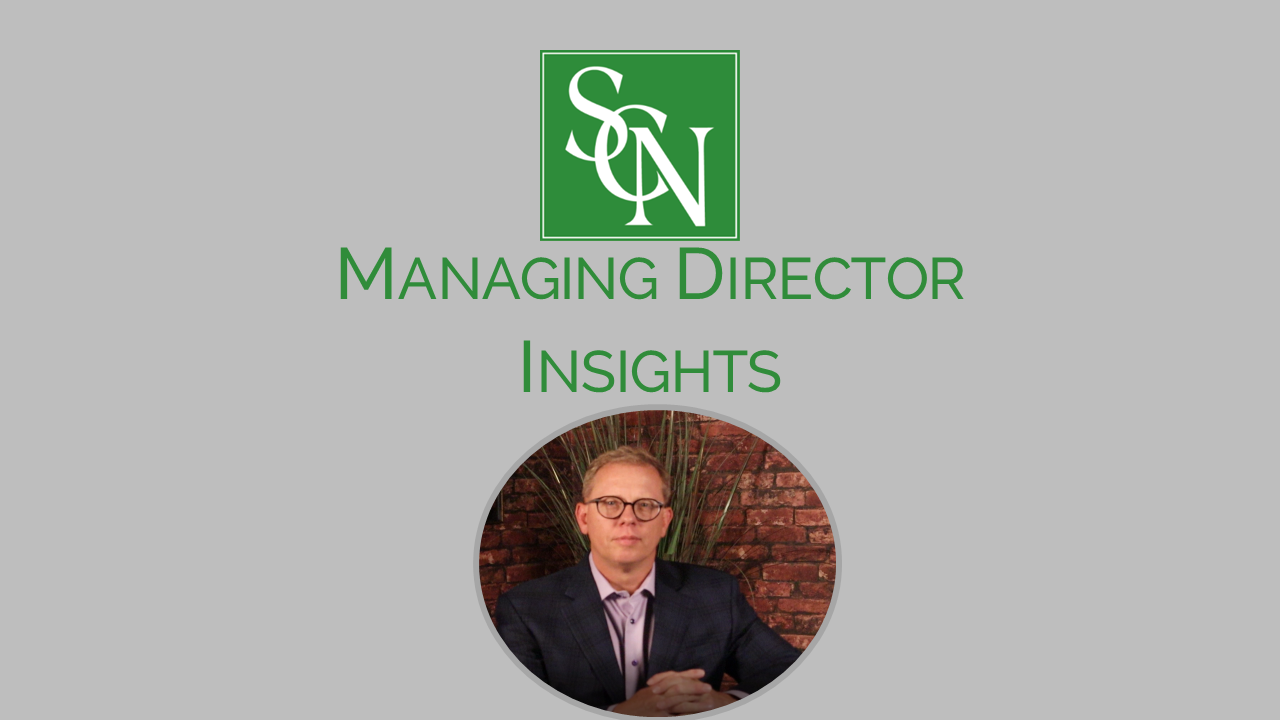 10/24/2023
Happy Tuesday, everyone.
More damage from the UAW Strike.
Stellantis updated their offer to the UAW last Thursday, which they thought was an incredible offer.
Matched Ford's offer, which was the highest at the time and they also threw in some other kickers that they thought 'got them there', overall consistent with the offers from Ford and GM.
But Stellantis hadn't heard back from the UAW on any of the particulars.
Yesterday, they learned that their most profitable plant, the Sterling Heights, MI Assembly Plant went on strike.
Stellantis shared their press release from yesterday:
"We are outraged that the UAW has chosen to expand its strike action against the company," citing "a new, improved offer" made on Thursday.
"Following multiple conversations that appeared to be productive, we left the bargaining table expecting a counter-proposal, but have been waiting for one ever since".
"Our very strong offer would address member demands and provide immediate financial gains for our employees. Instead, the UAW has decided to cause further harm to the entire automotive industry as well as our local, state and national economies".
The company said the strike "will have long-lasting consequences," including loss of domestic market share to non-union competition, company profits and profit-sharing bonuses for UAW members.
Some of the striking members at SHAP were interviewed and shared what they were striking for …. and all of the things they mentioned were already conceded to them in the negotiations.
A memo shared yesterday from a Dearborn Stamping plant stated that the union is 85% there towards their bargaining goals.
It kind of reflects what seems to be accurate … the UAW has already won 85% of what they wanted … but right now it seems they won't stop until they get 100%.
So much for 50/50 bargaining.
And of course if they get to 100%, because of capitulation from the OEMs, it'll kick start a massive automotive re-construction project … whatever that may look like.
What we are learning is that greed can go both ways … and unnecessary harm to anyone is hard to watch.
There has to be other ways to resolve these types of conflicts without collateral damage.
The UAW is attacking in a wartime effort at a few executive offices that are located in Auburn Hills, Dearborn, and Downtown Detroit. Maybe 10 – 100 people in total?
But the carnage includes all of Michigan and all of the communities where cars or car parts are made. 8-10 million jobs at a minimum and millions of families in total.
The empathy focus today is for all of the individuals, and companies who support this incredible industry that is going through a very rough patch at the moment … especially those who had nothing to do with it … and were just trying to do their job.
Stay strong, everyone.
It'll be better eventually.
Make it a great day.
You got this.
Author Info
Jim Guerrera, Managing Director, founded SCN in 2000. Jim is primarily responsible for the development of the leaders at SCN, strategic planning, the hiring and development of company associates, culture leadership, core value leadership, sales le...
Read More