Committed to Meaningful Engagement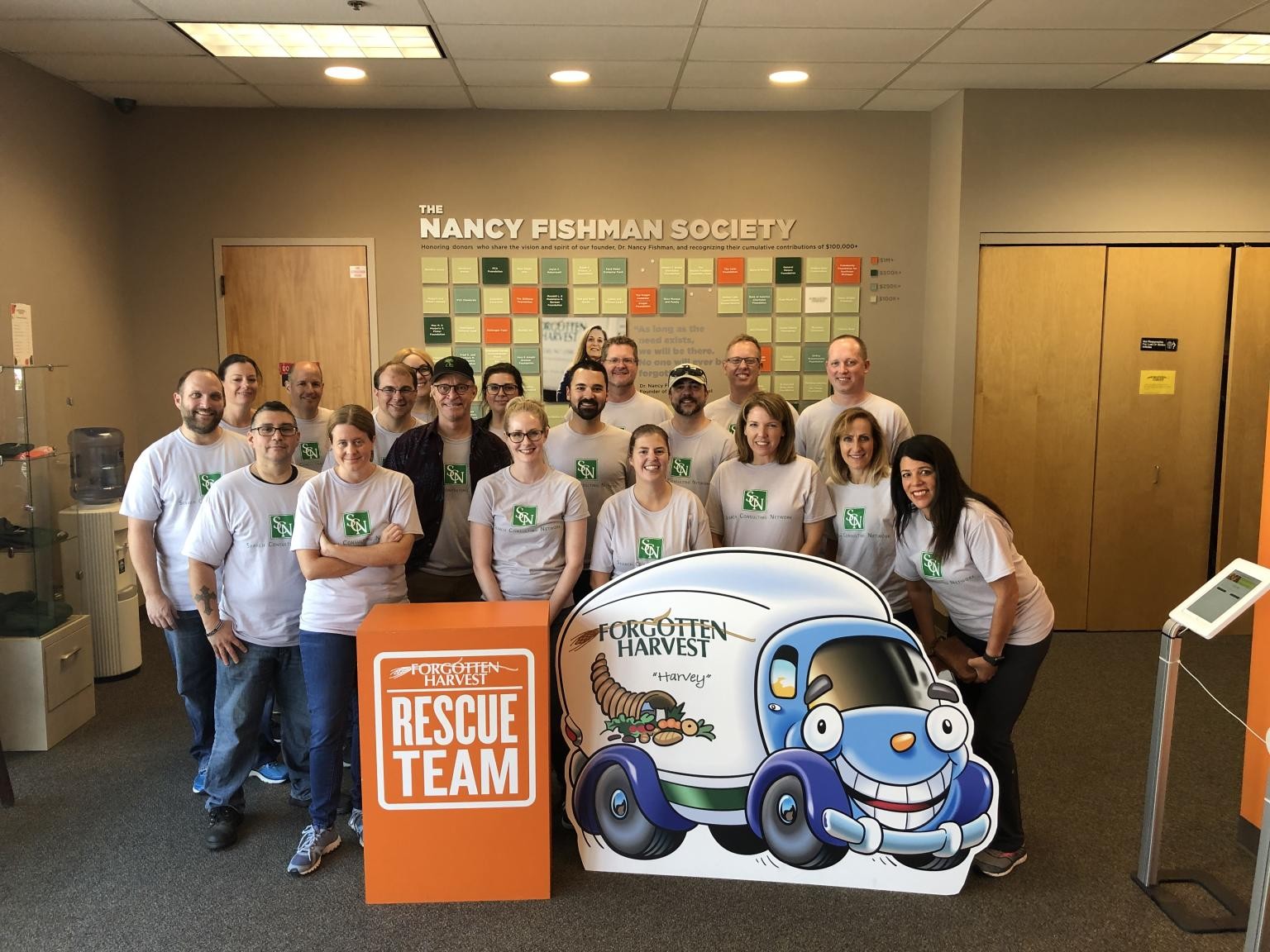 Search Consulting Network brought a team of 20 (out of 30), to Forgotten Harvest on September 11, 2019 to make a difference in the fight against hunger among our less fortunate neighbors. Wearing their SCN tees, the group donated 40 labor hours to help meet Forgotten Harvest's mission: relieve hunger and prevent nutritious food waste. Working together, the team hustled to re-pack over 2300 pounds of food. This community impact project integrates SCN core values of teamwork, relationships, and excellence. Working together to make a difference for those in need is team building at its best and the Search Consulting Network did great work.
Forgotten Harvest is a food rescue organization in Metro Detroit that delivers 138,000 pounds of food per day to 250 charities 6 days a week. The local charities then provide that fresh, nutritious food to the clients they serve. Food pantries, shelters, soup kitchens, and mobile pantries all benefit from the food rescued by Forgotten Harvest. Volunteers are critical to the operation, as they sort and repack the donated food. Without help from organizations like Search Consulting Network, food would spoil and people would go hungry.
SCN , a professional search consulting firm based in Novi, Michigan provides highly specialized search consulting, recruitment, and placement services in the areas of aerospace, automation technologies, automotive, consumer electronics, industrial products, and medical devices. While based in Metro Detroit, SCN serves clients throughout the United States and globally. With a commitment to long term relationships and quality candidates, they are a leading provider of recruitment and placement services.
As the leadership at SCN knows, community impact programming serves the community while strengthening their people and their business. Volunteering through work inspires, engages, strengthens, rewards, and retains the best employees. Purposefully Engaged coordinated this experience for SCN with Forgotten Harvest. To learn more about the value of community engagement for your business, visit www.purposefullyengaged.com.
Author Info
Jim Guerrera, Managing Director, founded SCN in 2000. As a leader of SCN, Jim assumes responsibility for the hiring and development of company employees, strategic planning, culture leadership, core value leadership, marketing, operations, and bus...
Read More