Manufacturing – Pick by Light Systems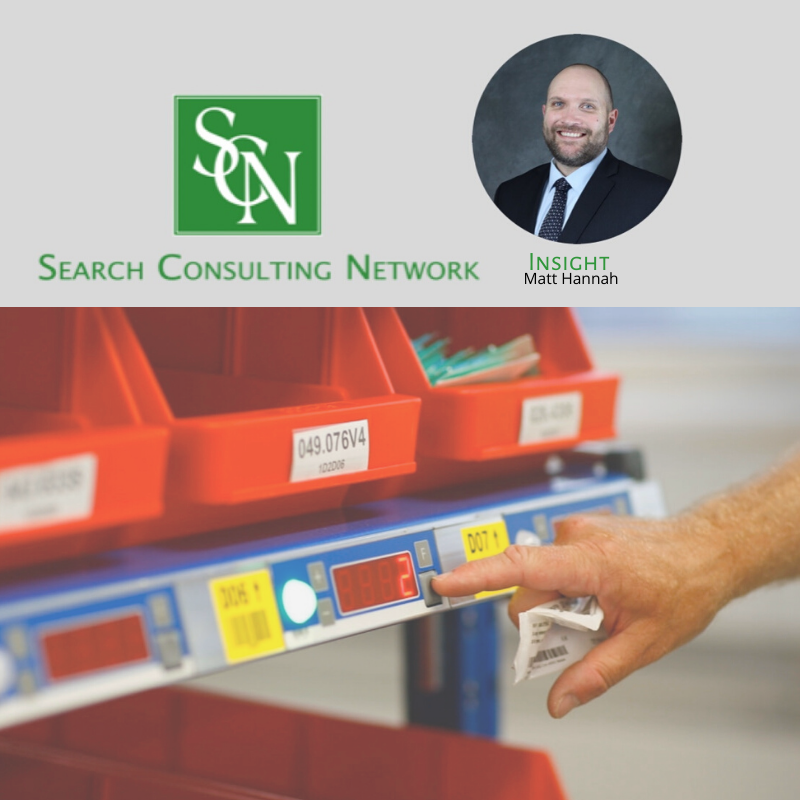 Mihir Patel shared some interesting thoughts with Matt Hannah during a recent conversation regarding the benefits of Pick by Light Systems.
Patel stated, "A primary benefit is the freeing of workers' time and minds for more creative and value-adding activities."
He continued, "Any time your system eliminates set-up errors and improves quality, then that is a winning system.  Additionally, decreased set-up times are achieved with a reduction in production time and improved production capacity."
And he offered there are so many other benefits, "Simplified and improved housekeeping, increased safety, lower costs, lower skill requirements, increase production flexibility, and improved operator attitudes".
Makes me wonder, how could it be possible to run a modern manufacturing facility, without Pick by Light Systems!
#SCNrecruiting #pickbylightsystems #manufacturing
Author Info
Matt Hannah joined SCN as a Recruiting Specialist in 2014, was promoted to Sr. Recruiting Specialist in 2018, was promoted to Manager of Technical Recruiting in 2021 and was promoted to Director of Recruiting in 2022. Matt leads and manages a larg...
Read More