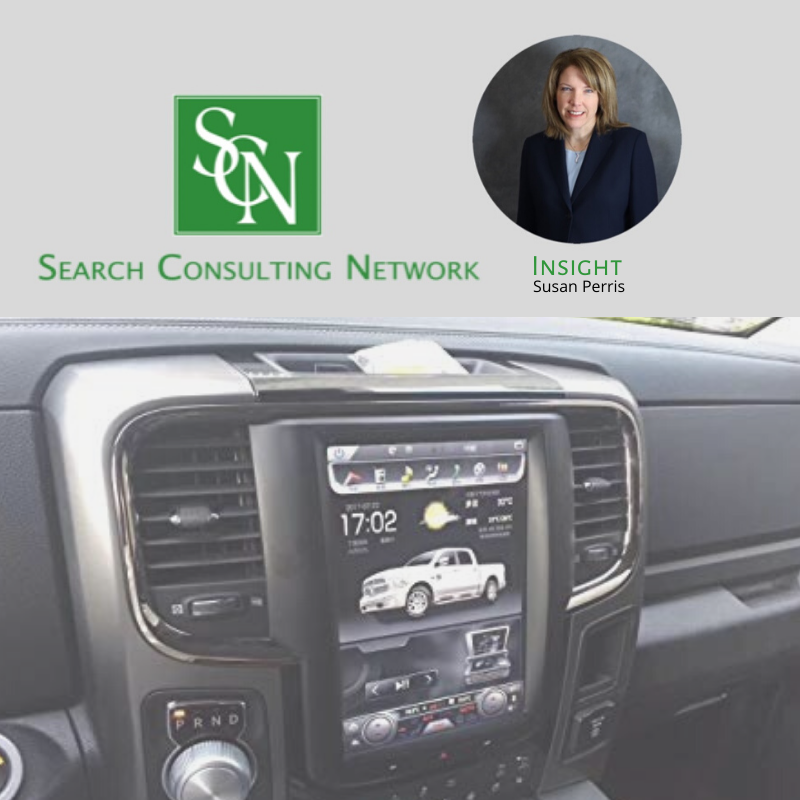 Susan Perris had an excellent conversation with Antonio Venegas recently regarding the trends with displays in vehicles.
According to Venegas, "Companies are putting larger displays into their vehicles because customers want more display features. This is especially the case with trucks which used to be considered work vehicles, but now many people are buying them for personal use.
The displays in trucks are bigger and better than ever before."
He continued, "Some of the specifics with displays include:
Organic LEDs
Mini LEDs
Dimming Capabilities
Flexible Displays
Freeform Displays
There seemingly is no end in sight with technology advancement in vehicles, but this trend with displays certainly helps passengers with their in vehicle 'sight' in mind.
#SCNrecruiting #vehicles #vehicledisplays
Author Info
Susan Perris joined SCN as a Marketing Specialist in 2009 and was promoted to Search Consultant in 2010. She was promoted to Sr. Search Consultant in 2013. She is also a Practice Leader for positions within the vehicles space. Susan focuses extens...
Read More