Vehicles – Detroit is becoming the Silicon Valley of the Midwest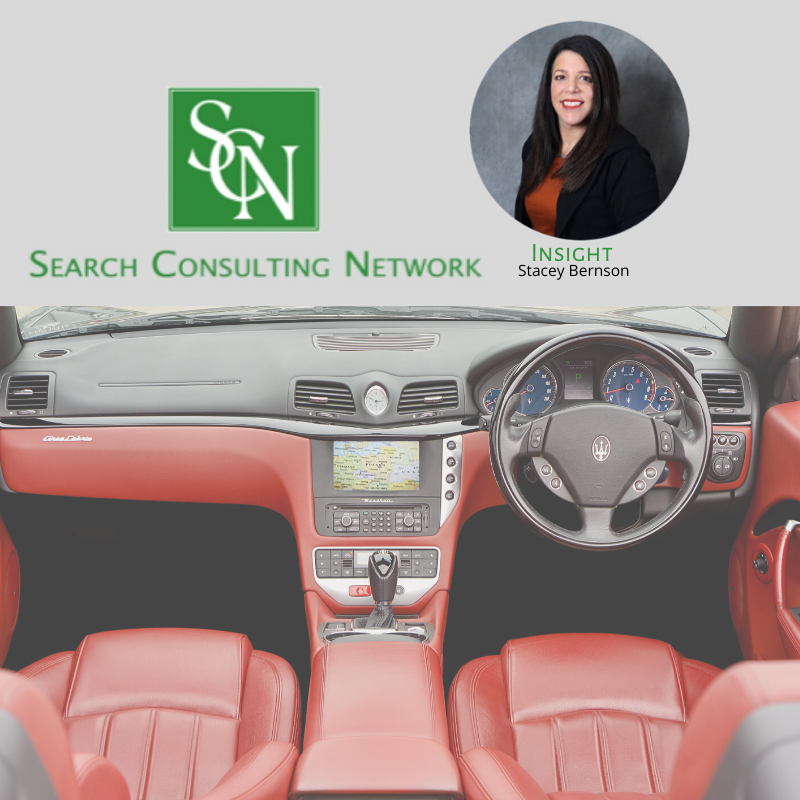 Stacey Bernson had an interesting discussion with Robert Wolf, Global Program Manager with Aptiv recently regarding the transformation in Detroit, the city many consider to be the world's center for the Automotive Industry.
Wolf stated, "Right now Detroit is transforming from the Automotive Mechanical design world to the Silicon Valley of the Midwest."
He elaborated, "The vehicles are transforming at a rapid pace, where technology is at the center of the vehicle operations, and Detroit has taken the lead on developing and implementing this technology".
There is no doubt that as the industry evolves, that the use of technology will be at the forefront of the car operations, but Detroit with its history and tribal knowledge of the vehicle sector, will always play a vital role in the future of vehicles.
#SCNrecruiting #vehicles #detroit #automotivetechnology
Author Info
Stacey Bernson joined SCN as a Recruiting Specialist in 2012. She was promoted to Sr. Recruiting Executive in 2014. She is also a Practice Leader for Sales & Program Managment Positions. Stacey's primary focus is recruiting candidates for Auto...
Read More