Information Technology Sector – Importance of IT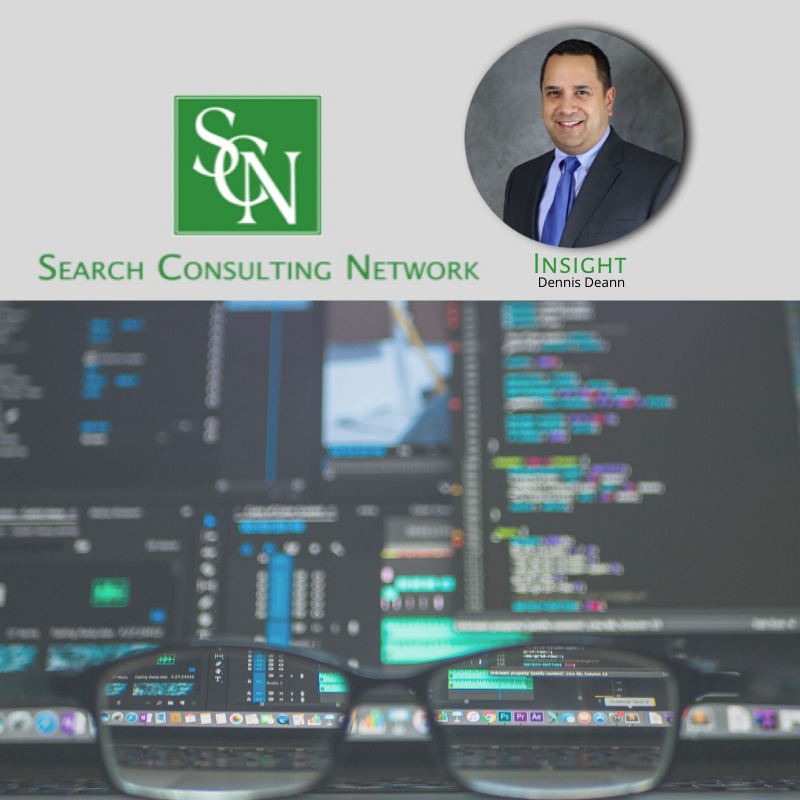 Dennis Dean had the pleasure of speaking with Tim Unti, Senior Enterprise Account Executive at @Pocket-E, regarding how IT touches everything.
Tim stated, "Having smart IT is a must everywhere – including the shop floor."
Smart IT makes sense because it means that the technology will help a decision making process.
He added, "Fully automated transactions flowing between your ERP and production machines are the gold standard in order for users and management to have real-time visibility to the issues and metrics they need to address."
As alluded to by Tim's comments, it's no longer a question of where IT should fit. For business owners and IT leaders, it's more of a question of where ISN'T information technology a fit. (hint: the answer is no place!)
#SCNrecruiting #SCNITrecruiting #informationtechnology #technology  #smartIT
Author Info
Dennis Dean started at SCN as a Search Consultant in 2020. Dennis is also the Practice Leader of the SCN Information Technology Group.  His primary focus is consulting with clients and placing candidates within the Information Technology space, from...
Read More